Tank Trucks, Pressure Trucks and Pressure Testing in the Peace Country
At Nordic Energy Canada Corp., we work closely with oil and gas companies to provide fluid hauling services, pressure truck services and more.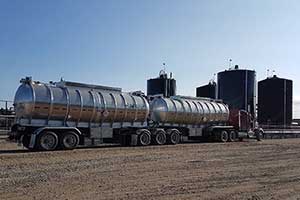 Methanol, solvent, inhibitors (all chemicals) pick-up and delivery as well as test fluid rentals.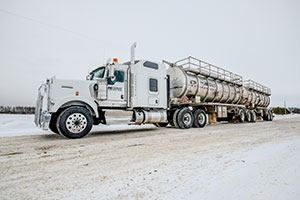 Tank trucks for fluid hauls in production, completions and service side of the industry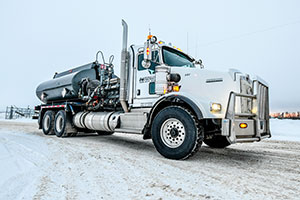 Pressure truck service including fluid injection for high pressure and high volume applications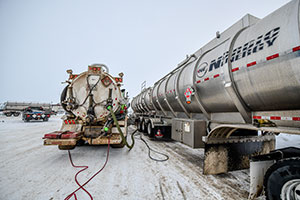 Combo VAC services available for any clean up.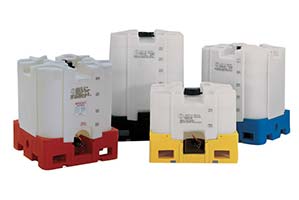 Tote Testing, Transport and Repairs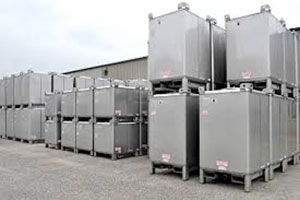 Specializing in clean chemical handling and transport
Tanker Trucks
Super B
Tri Quad
Tri-Tri
Sour Sealed
Insulated Trains
Stainless and Aluminum
Production and Completion
Critical Sour Loading
Fresh Water Clean
Chemical Clean
Floater Tridem
Pressure & Combo Vac Trucks
1-Ton
2-Ton
3-Ton
Tandem
High Volume Pumper
Tridem Combo Vac
Pipeline Testing
Facility Testing
High Volume Pipe Fills
Chemical Delivery
Chemical Injection
Tote Truck Division
1-Ton
3-Ton
Tandem
Chemical Savvy
Chemical Compatibility Aware
Muiti-Chemical Delivery Capable
Intermediate Bulk Container (IBC) Services
"Tote Testing, Transport and Repairs"
Internal Gama-Jet cleaning
External Cleaning and Refurbishing
Internal and External Inspection
Testing and Re-certification
Plastic, Lightweight, Composite, Carbon Steel, Stainless Steel
Thickness Testing
Welding Repairs
OEM Parts
Documentation
Nordic Energy Chemical Services
"Specializing in clean chemical handling and transport"
Bulk chemical hauling
IBC Certified Packaging
Field Delivery
Inventory Storage (Bulk and Packaged IBC)
IBC Multiple Product Delivery
Specialized Staff with Extensive Chemical Handling Training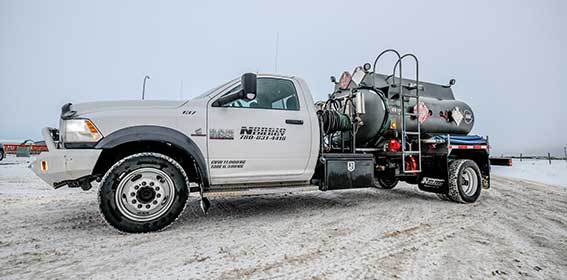 1 Ton Pressure Trucks
Volume capacity from 2800L 2 compartment tanks to 4000L 2 compartment tanks
Pressure capacity ranging from 3000 psi to 6000 psi and with baker pumps able to test (low volume) to 10,000 psi
3 Ton Pressure Trucks
Volume capacity from 6000-7000 2 compartment tanks
Pressure capacity from 4000 psi – 6000 psi and flow rates from 100L/min – 700 L/min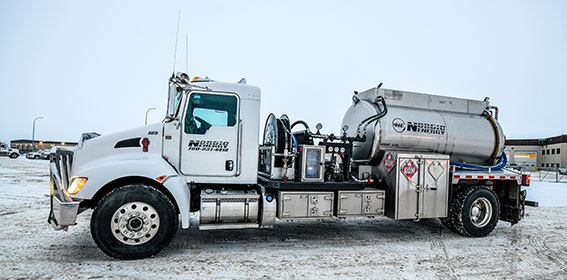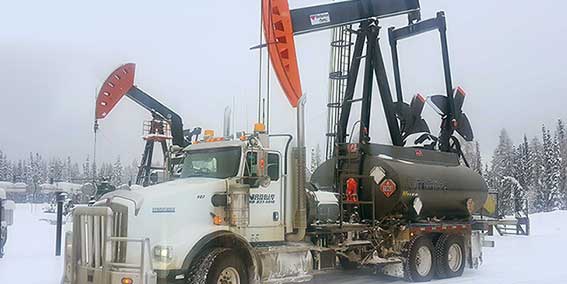 Pumper Trucks
High Volume Pumper Units, 500L V. 1000 L/min 5000 psi
Smart Pig & Pipeline Fill Specialists
10-12,000 L Tank Capacity
Tank Trucks
Tridem tanks with quad wagon – haul capacity of 47m³ oil
Tandem tankers with tri-pups – haul capacity of 35m
– Volume capacity from 12,000L
– Pressure capacity up to 6000 psi
Tractor trailer units – haul capacities of 35m³ and 40m³
B train units – haul capacity of 50 m³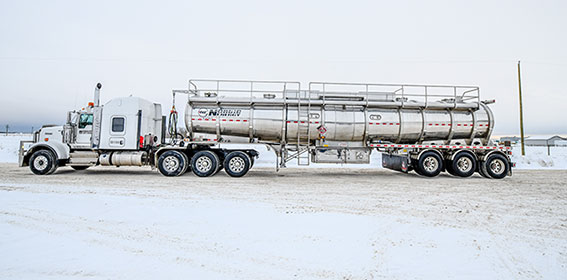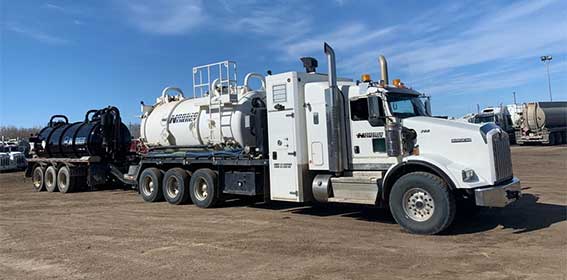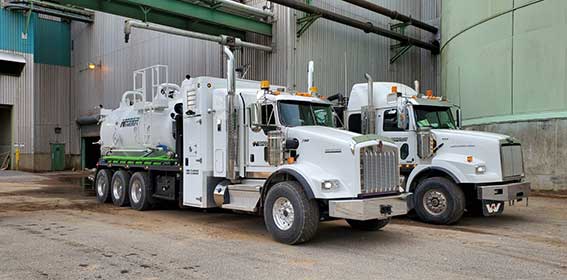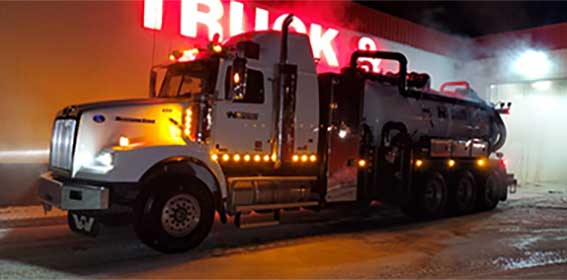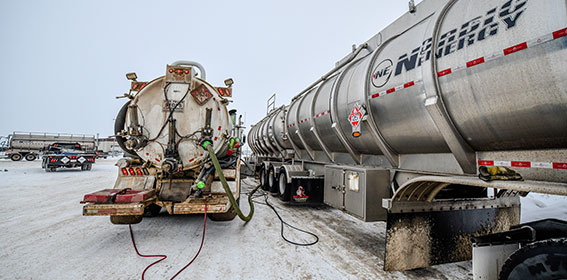 TOTE Truck
1-Ton
3-Ton
Tandem
Chemical Savvy
Chemical Compatibility Aware
Muiti-Chemical Delivery Capable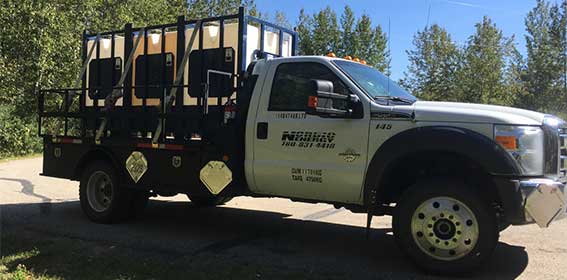 9319 – 81 Av
Clairmont, AB T8X 0M2
IBC Facility
9521 – 78 Av
Clairmont, AB T8X 0M2
Fort St. John
9815 - 77 Av
Fort St. John, BC